Not Currently a Member? Click a Blue Button Below to Join Now for Instant Access!
Already a Member? Just need a Password Reminder? Click Here
billed as $79.95 per 6 months, you can cancel anytime.
billed as $129.95 per year, you can cancel anytime.

---

Canceling Your Membership is Easy and Guaranteed
Cancel your membership at any time, by following the HELP link on any page.
You will not be billed again, and you will continue to have Full Access for the time you have paid for.

---

100% Safe and Secure Guaranteed


Click to Verify




---

Need assistance?


E-mail Brad@SoniaDane.com
Phone or Text Message Brad at (1)714-305-6344

---
Join by Postal Mail
with Cash, Check, or Money Order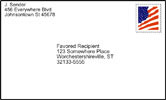 Click Here for Order Form
Postal Mail provides DELAYED access to the members' area.
For INSTANT access please use your Credit Card or Debit Card (above).
** Reasons to Join SoniaDane.com **

- You Like it when Something is Left to the Imagination -

- You'd rather see Women Wearing Dresses and Skirts, than Pants -

- You Want to See Over 100,000 EXCLUSIVE Pictures of Sonia and Her Guest Models Wearing Lingerie -

- All Photosets are Available in Zip Files for Convenient Download -

- All Photosets can be Viewed as Hands-Free Slideshows -

- Hours and Hours of Video Clips - 1200+ Erotic Stories -
© Copyright 1997-2018 SoniaDane.com and all images of Sonia Dane, are the exclusive property of Sonia Dane (dba Sonia Dane Enterprises & Phantom Technology). These, and the images of all other models appearing on this site, are copyrighted and protected by the Digital Millennium Copyright Act.