If You're Not Currently a Member, Click a Button Below...
Membership renews at $69.95 every 6 months,
you can cancel anytime.
Membership renews at $99.95 every 12 months,
you can cancel anytime.

---

Canceling Your Membership is Easy and Guaranteed
Cancel your membership at any time, by following the HELP link on any page.
You will not be billed again, and you will continue to have Full Access for the time you have paid for.

---

100% Safe and Secure Guaranteed


Click to Verify




---

Need assistance?


E-mail Brad@SoniaDane.com
Phone or Text Message Brad at (1)714-305-6344

---
Join by Postal Mail
with Cash, Check, or Money Order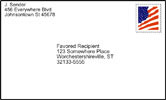 Click Here for Order Form
Postal Mail provides DELAYED access to the members' area.
For INSTANT access please use your Credit Card or Debit Card (above).