I'm Selling...
Panties from My Panty Drawer.

These are all panties that I have worn.
They are clean and fresh with the feminine perfumed scent of my panty drawer.

$39 each - Free Shipping.

Click a button below - Briefs, Bikinis, or Thongs - to order them now...

To pay with cash check or money order, by postal mail,
please click this link for the order form and mailing address.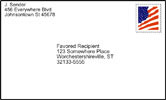 These pictures are provided only as examples of the different panty styles and are not necessarily the panties that you will receive. Panties will be chosen for you, by me, when I receive your order.
Click here to purchase my stockings for $39, only if you have already made arrangements with me.