Angelique is a sexy blonde housewife who loves wearing pretty satin panties and showing them off with her little mini-skirts.
Join now to see all of Angelique's pictures.

Galleries - Zip Files - Slideshows
Join Now
to see ALL of Angelique's pictures...
Pink Mini-Skirt & Satin Panties
39 pictures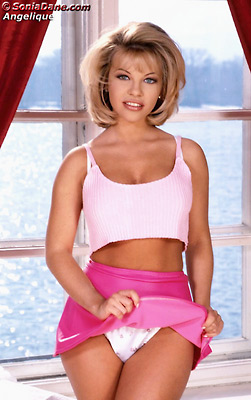 © 1997-2019 SoniaDane.com and all images of Sonia Dane are the exclusive property of Sonia Dane (dba Sonia Dane Enterprises & Phantom Technology). These, and the images of all other models appearing on this site, are copyrighted and protected by the Digital Millenium Copyright Act.