Jan is a nurse and part time model from Texas. She loves wearing sexy clothes, lingerie, and bikini bathing suits... and she has the body to make all of them look great! If more nurses looked like Jan, there would be an new epidemic of men, who love beautiful lingerie-loving women, flooding our hospitals :-)
Join now for access to all of her pictures.

Galleries - Zip Files - Slideshows
Join Now to see ALL of Jan's pictures...
Sheer Blouse & Business Suit
30 pictures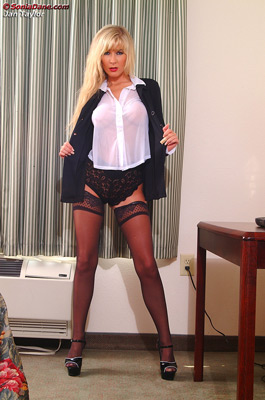 © 1997-2019 SoniaDane.com and all images of Sonia Dane are the exclusive property of Sonia Dane (dba Sonia Dane Enterprises & Phantom Technology). These, and the images of all other models appearing on this site, are copyrighted and protected by the Digital Millenium Copyright Act.