Jany is a sweet looking classy blonde housewife. But in her pictures, she also shares her naughty sexy side. You can see her come to life as she shows off her stockings, garters, panties, bras, nighties, high-heels, and more...
Join now for access to all of her pictures.

Galleries - Zip Files - Slideshows
Join Now to see ALL of Jany's pictures...


Black Lace Lingerie
57 pictures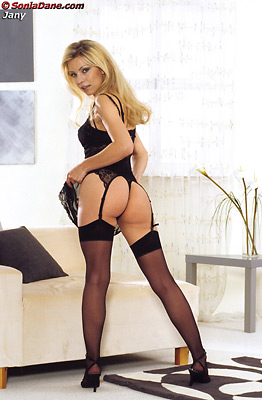 © 1997-2019 SoniaDane.com and all images of Sonia Dane are the exclusive property of Sonia Dane (dba Sonia Dane Enterprises & Phantom Technology). These, and the images of all other models appearing on this site, are copyrighted and protected by the Digital Millenium Copyright Act.